Planning a trip involving a private jet or aircraft can open up some possibilities that are just not an option when traveling commercially. If you're looking for a new, exciting destination to travel to this year, there are plenty of options both internationally and domestically. Although the process is simpler, it is still very important that you review the requirements for any international travel and be prepared for customs as you would on a commercial flight (but most customs operations at non-commercial airports are usually significantly easier and quicker). Check out a few picks for both international travel and domestic travel by private plane - taking off from your local Las Vegas airplane hangar - Cheyenne Air Center:
International Destinations:
Patagonia - Shared space within Chile and Argentina, South America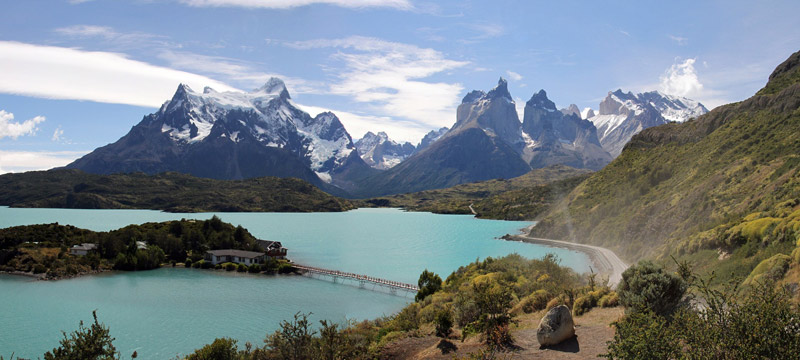 The South American destination offers a lot in terms of recreation outdoors - it is home to many different opportunities to play in nature, explore extraordinary views, and interact or see some interesting wildlife. There are many hiking trails to explore once you've arrived, the most popular being the 'W' hike on Torres del Paine. You'll find yourself able to see the Andean Condors of the area as well as explore things like glaciers and caves during your trek.
For the most adventurous types, Patagonia is where you can hike an actual glacier as well. It involves harness and ice picks, but such a unique experience definitely draws a crowd, so you may encounter large groups of people on this particular excursion.
On the side bordering the Atlantic Ocean, you can watch for whales along the coast of the peninsula, along with other forms of wildlife like armadillo. Another one-of-a-kind type of experience is visiting a small island off the coast, with a town called "Fin de Mundo" - which means, end of the world, as the only body of land past this island is Antarctica, truly the bottom of the world!
For the planning adventurers out there, REI has some great resources as well as
Patagonia trips
you can be a part of and join in the fun with others during your excursion.
Maldives
If you aren't looking for anything of the extreme-kind of destination and something more likely to feature an umbrella in your drink, the Maldives are an incredibly beautiful sight to behold. These islands sit between Indonesia and Africa and consist of over 1,000 islands interconnected with sandbars and are actually only 4 feet above sea level, one of the lowest points of land in the world.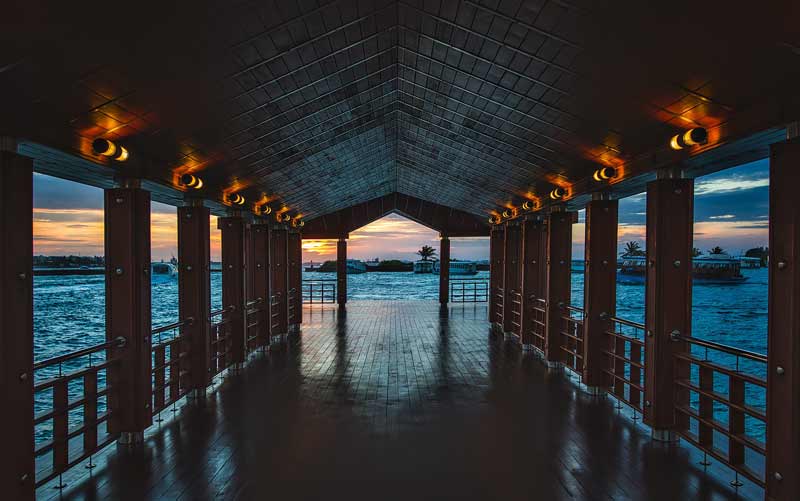 It might be the perfect destination for your private plane to be of real use, depending on where you are planning to stay or where you might travel during your time there. While you can fly between main islands of interest, you might also boat in between your destinations. You can take a leisurely cruise in a glass-bottomed boat to experience the wildlife that flourishes under the intensely aqua waters below.
Scuba or snorkel-enthusiasts find Maldives to be something of a treasure, since the ocean life thrives in this area. There are plenty of neon fish, sea turtles, and even whale shark you might be able to spot during your explorations.
You'll be able to enjoy many modern amenities on these islands as well, like golf, luxury hotels, and plenty of accommodating services like transportation and butlers. Another famed experience you can find in Maldives is an underwater restaurant at the
Conrad Rangali Hotel
. With everything spectacular, be sure to make your reservations and plans as far in advance as possible.
St. Moritz, Switzerland
This ultra exclusive destination cannot actually be reached by commercial planes. You can, however,
fly private into the airport in St. Moritz
. All other travelers can only access this place by train, bus, or car otherwise.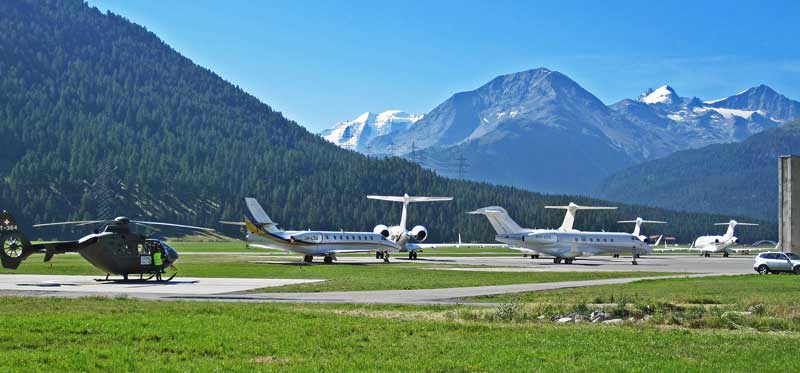 Situated in the Swiss Alps, the area of St. Moritz offers the best in terms of luxury. You can pamper yourself in many different ways, including exclusive spa visits or high tea at the most famous hotel in the Alps - Badrutt's Palace Hotel. Another popular place to visit nearby is Lake Como, a favorite of some high-profile actors and celebrities - the perfect place for a day trip to experience another locale.
Domestic Destinations:
Lanai, HI
To get to this super-private destination on Lanai, HI, travelers typically have to fly commercially into Honolulu, then fly on a smaller plane or ferry to reach Lanai. If you have the ability (and logistically speaking, are able) to fly directly into Lanai Airport, it could save precious time to experience more on the island during your trip.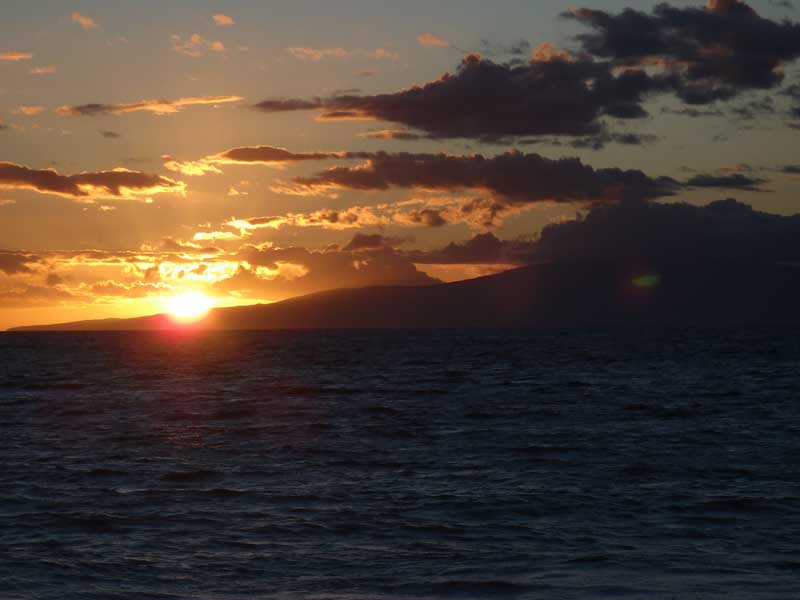 As with anywhere within the Hawaiian Islands, there are plentiful gorgeous beaches to soak up the sun and unwind. This island boasts more of a road-less-traveled type of environment, as it is less developed and more raw with natural growth and vegetation. It is a popular destination for those in the public eye, since the area is completely secluded and private once you arrive. You can take advantage of the fantastic sea life with snorkeling and scuba adventures, or hike through the forests to really place yourself in the heart of the island.
The lunar-esque attraction called Keahiakawelo is a short drive from Lanai City, and is an expanse of strange topography of a rock garden that provides a unique experience for all its visitors.
Telluride, CO
The typical visitor to Telluride, CO can fly into Montrose or Denver, then travel the remaining distance by another short flight into Telluride or a drive. If you are flying by private plane, you can
fly directly into Telluride Regional Airport (TEX)
.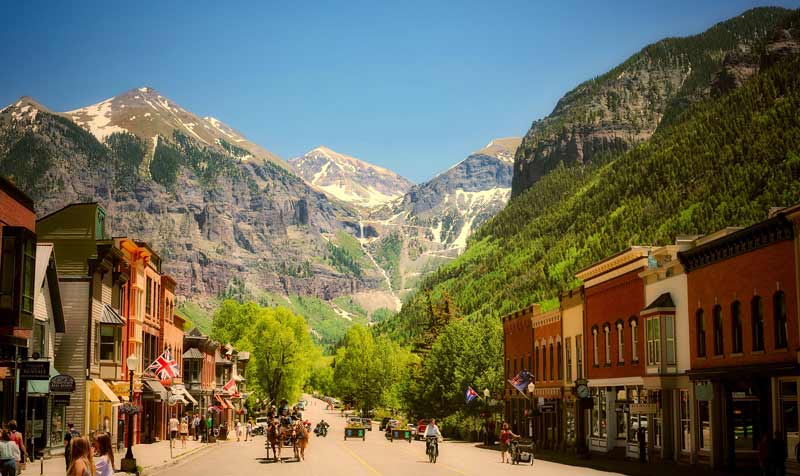 Every season in Telluride is beautiful, with plenty of activities and things to do at any time during the year. If you've never been, taking the ride on the famous Gondola allows you to see the expanse of the area like you could never have otherwise. The gondola actually connects you between Telluride and Mountain Village - which is a part of the experience of visiting the area. The town of Telluride is tiny - only 8 blocks by 12, so exploring the neighboring Mountain Village is a great way to pass the time.
Looking for new places to add to your travel list?
Check in with us at Cheyenne Air Center
to learn about new places to see on your private plane and help to guide you toward some dreamy destinations. Contact us today to learn about reserving space in our airplane hangars or to learn more about what we offer at Cheyenne Air Center.