Your private plane or jet is an investment, a sizable one. While it makes your travels exponentially easier in terms of navigating airports, dealing with security measures, other passengers, and all of the other logistics that come with flying commercial, it definitely takes it's toll in the form of cost. A brand new plane or jet comes with a price tag on average of anywhere from $3 million to $90 million. If you are a frequent flyer, whether for business or entertainment, you can definitely recoup the cost though use, although each trip does of course come with the cost of maintenance, equipment, fuel, etc. However, if you are not a very frequent flyer or sometimes still fly commercial, there are smart ways to recoup extra costs, like chartering your jet when you aren't using it for personal travel.
Research & Follow Guidelines
Chartering your jet might sound simple in theory, but with regulatory agencies and necessary security restrictions, it is important to know the ground rules before getting into the game. One of the most important rules is put in place by the FAA (Federal Aviation Administration), a faction of the Department of Transportation with steadfast guidelines on how planes and pilots may operate their equipment or business. Your aircraft must have been issued an air carrier certificate in order to be eligible to operate any type of charter. Aircraft management companies can be a great way to go about following all regulatory practices without doing all the research on your own - they can help with determining what is needed to begin operating and manage the business as it continues.
Once You Own Your Jet
After you have made the purchase, the process begins on the road toward chartering your plane. Before collecting any revenue from a service, the process of compliance can take several months to complete. One way to ensure this process moves as smooth and quickly as possible is working with experts in the industry who have experience managing the conforming processes. Typically these include required maintenance tasks, regulatory testing and inspection by FAA, reviewing historical records of past maintenance and regulation conformity, among other things involving your staff or crew.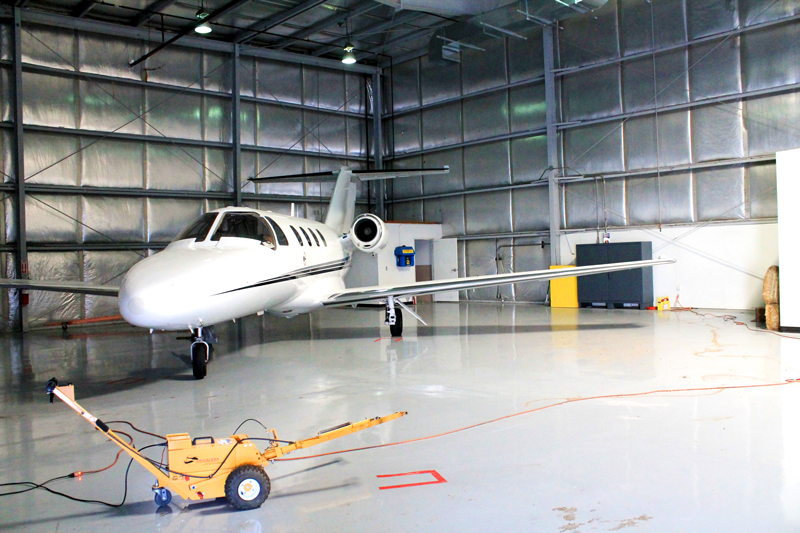 Benefits of Working with a Management Company
Air carrier certificates are not all equal in terms of what they do or how restrictive they are. Aircraft management companies who already possess or have experience working with certification can be to your benefit in many ways. One major way that it can impact you directly is where your aircraft is permitted to travel. Some certificates will restrict an aircraft from traveling to certain destinations, for instance, internationally, so this might be an important consideration if you intend on flying to far away places or other countries. It is important to know what these restrictions are, because you might be permitted to fly to Canada, but potentially not Hawaii. Without the proper experience with the type of aircraft and permissions involved, the process can be quite lengthy with small interferences sometimes prolonging things.
Typically when operating a business as an aircraft owner, the duties associated with properly managing things can become burdensome to one single individual. Coordinating with pilots, crew, dispatch, safety personnel, and others can stack layers of work onto one person's to-do list, so employing the expertise and operational ease of a management company can ease that burden exponentially. Due to the extent of the process of conformity alone, an expert team can be the solution to resolve issues without any delay as well as remove some of the discovery process while aircraft owners learn about what is involved in that process.
Managing your charter service through a management company also allows you as an aircraft owner to delegate many of the tasks while maintaining a single point of contact for your business relations. They would be well-versed in the knowledge that is applicable to your business practices and leave all of the other unimportant or non "need-to-know" info out of the regular reporting or communications.
Some Important Considerations
While chartering your private plane or jet can recoup costs or investment you have in place for your equipment, there are some important considerations to make in the decision-making process of chartering. Just as with your car or truck that you drive regularly, the more you drive and utilize its capabilities, the more maintenance and upkeep is required due to normal wear and tear on the equipment. This is the same with any equipment, and jets are no different. While you might recoup costs in the service of the charter, you will also have expenses to consider in maintaining the operation.
Another measure to carefully consider before deciding to charter is that the plane should be available for a large portion of the year to be the most effective as a service. If you intend on keeping your jet occupied with your own schedule for the majority of the year, chances are a chartered service would not work out well in the long run. It is also important to remember that you will be giving access to your possession to others in this process, so growing comfortable with sharing that space (and expecting some issues, accidents or spills in the cabin, for instance) are to be expected.
So, how do you think your plan for chartering your jet sizes up? At Cheyenne Air Center hangars, we house some of Las Vegas' most beautiful planes, jets, and more. Our facilities offer a clean, well-maintained atmosphere with friendly staff on site to assist with any needs our "residents" have. Our hangars come equipped with everything you'll need, from finished floors and electric scissor doors to personal gate codes for easy access. Looking to learn about how you can rent a hangar space with us? Contact us online to get more information or to speak to a member of our team. Be sure to follow us on Facebook for more useful articles and information for aircraft owners as well as community posts and events.
Resources:
https://www.faa.gov