If you are in need of hangar space in Las Vegas, Cheyenne Air Center is your top option available. The team at our hangars is experienced and helpful and can provide you with everything you need to feel confident in storing and using your aircraft. There are many amenities provided at Cheyenne Air Center and our local facility is in a perfect location for access. Many people might not know the rich history Cheyenne Air Center has - with ties to Howard Hughes in the early days of Las Vegas and still operating today next to the North Las Vegas Airport. For private flight, the facilities allow ease in access along with many other benefits that accompany use of the hangars. Here are a few things to help make the decision easier if you are considering using Cheyenne Air Center hangar space:
Convenient Services
Hangar leasing is smart with Cheyenne Air Center
, as we offer an affordable option for the people of Las Vegas. At our facility, we offer discounted products like Jet A Fuel and Prist. You can always expect to receive quality service from the professionals on our team like our certified fuel specialists, with over 25 years of experience working in this field. They'll assist in towing your aircraft out of the hangar as well as fueling it up for you.
Our hangars provide space for many different types of aircraft including corporate jets, full-size airplanes, and single engine airplanes. There are many options to choose from to accommodate your aircraft, get in contact with us to check on availability for any particular hangar size needed. Our hangar rental space ranges from 4,200 square feet to 13,750 square feet to ensure you have the room needed for any size aircraft.
Added Benefits
Another option that some may not be aware of is the option to rent office spaces at Cheyenne Air Center. If you are looking to rent an aviation hangar and will need to secure a private office suite, we can provide for the corporate community.
Our hangars come appointed with many of the expected utilities like hot and cold water, as well as overhead lighting, but in addition, some added benefits to make your experience more enjoyable in your hangar. As a tenant of Cheyenne Air Center, you'll have personal gate access to make it simple to access your aircraft at our facilities. With generous parking on the premises you won't have to worry about meters or crowded lots. The hangars themselves are also fully insulated and feature electric bi-fold doors for easy towing and fueling up.
Rent or Own Spaces
Depending on your needs, it might be an option to rent the hangar space or to purchase it. If you are a corporate entity using the hangars for jets while operating out of the aviation offices, owning might be a smart option for you. If you have partners and are storing a shared plane, a rental could be more flexible and beneficial for any change in the future. With 15 hangar rentals at our location we can provide many different clients with the space and service they need to keep their aircraft out of the elements and serviced by experienced professionals.
Not sure what would be right for you?
Contact the offices at Cheyenne Air Center
to learn more about availability and pricing. Our team can help answer the questions you have to help you make the best decision.
Location is Key
Flying commercial is always more of a headache when it comes to getting to the airport and maneuvering through traffic on the highways to get to McCarran in Las Vegas. Flying private however, can be much less of a bother, especially when you avoid the entire area of the commercial airport. Consider the location of the North Las Vegas Airport and how easy it is to access it from any point in the city. From any side of town, you can usually take surface streets to reach the airport without stress, and when you get there, you'll find plenty of parking to make the transition even easier.
On the other side, when you arrive to your destination in Las Vegas at the North LV Airport, you'll only be a short drive away from any of the hotels and attractions you've come to see in Las Vegas.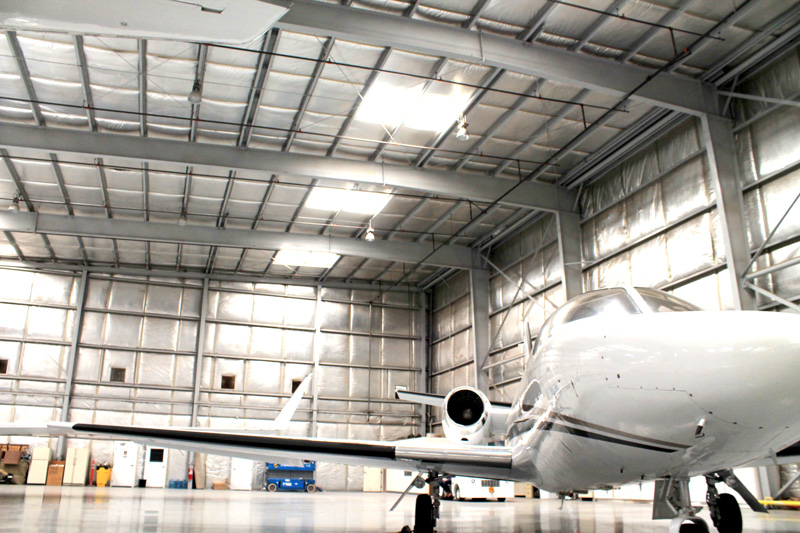 Committed to Our Clients
As part of our service for clients and locals in the area of Las Vegas, we aim to provide great resources for you at any stage of your interest in aviation, aircraft ownership, rentals, etc. You can learn all about chartering planes and the process of getting started. We'll deliver helpful tips and advice about the
airplane purchasing process
as well as interesting information about flight and the
history of our airports in Las Vegas
. You can follow us on Facebook to catch all of the information and read our blog to learn more.
We are always growing and improving with our clients and will continue to provide excellent service to our aviation tenants as we go. At Cheyenne Air Center, we are committed to delivering an affordable hangar leasing option to the Las Vegas community and focus on our quality services. Get in contact with our team to learn more about how you can lease a space in one of our hangars or our offices and how we work with our corporate community. If you're interested in reserving your space, we can guide you through the process and ensure you have everything ready to suit your needs.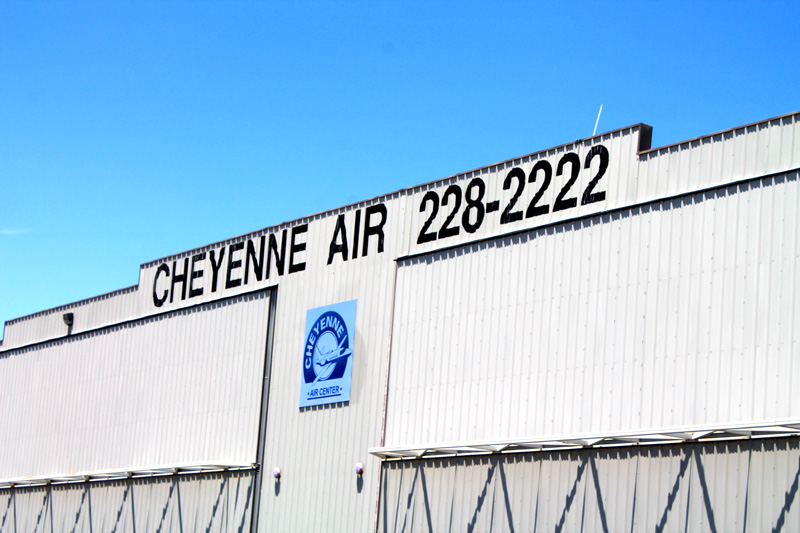 View our photo gallery to get a better view of the different hangar options we might have available to help you in your decision-making process. We can accommodate rentals, leasing, or purchasing as well as any options you might have requested in long term, short term, or transitional leasing or rentals.